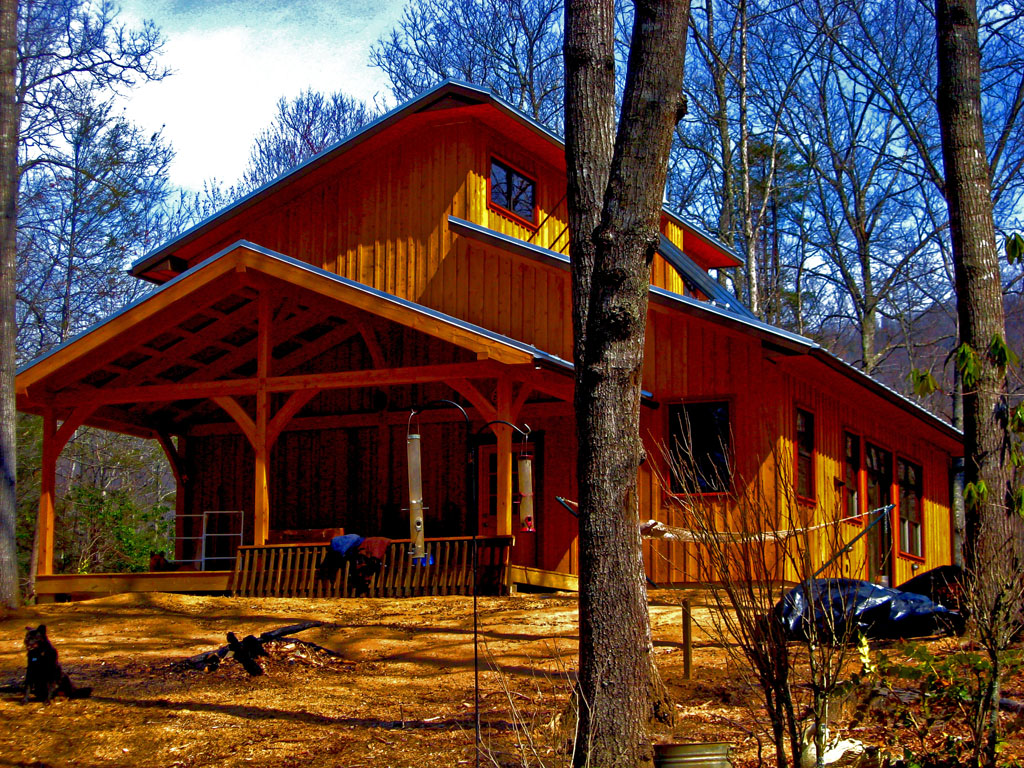 Custom Residential Construction
Equinox Woodworks provides insured and licensed contractor services for residential construction. We are a team of conscientious craftsmen who work hard to make your building dreams a reality. We combine our energies and talents to ensure that the building process flows efficiently and safely and that our projects adhere to a high standard of quality. Our respect for the environment has us constantly trying new green building techniques and products with the goal of making our houses both energy efficient and a healthy place to live. We like to build homes in our local community near Burnsville in Yancey County, North Carolina.
Renovation & Additions
Equinox Woodworks offers full and partial renovation services and additions
Light Commercial Construction & Renovations
Equinox Woodworks offers limited light commercial construction services such as art studios and custom renovations.
Custom Woodwork
Equinox Woodworks' 3200 square foot shop allows us to offer custom built-ins, cabinetry, custom furniture, and more.

Timber Frame
We enjoy working with big timbers. We think that a full timber frame is a beautiful expression of our craftsmanship, durable enough to last for centuries, and one of the most energy efficient ways to build when combined with structural insulated panels for walls and roof. Since a full timber frame is not in everyone's budget, we have developed several hybrid combinations of timber framing and standard construction, which allow us to take advantage of the strength of large timbers to create large open floor plans and keep costs low. We usually find creative ways to incorporate timbers into the homes we build, even if it's just a single beautiful post or beam.

Design Services
Equinox Woodworks offers limited design services, primarily for projects that we also build or renovate. Most of our projects are modest, simpler homes which require basic design expertise and limit the need for structural engineering. For more complex projects, we have several architects and designers that we recommend. Design services include conceptual house design, full construction drawings for new construction and renovations, kitchen design, timber frame design, and more.